Incorporated
330 Club Springs Road
Elmwood, TN 38560
Phone: (615) 897-2011
Fax: (615) 897-2023
E-Mail: contact@zena.net
Construction Details - Dual Vacuum Actuator Bracket for Cummins Diesel Installation
This sort of mechanisim may be simply built and used, with two vacuum actuators, as a means to increase the amount of actuator force, or linear travel, availablefor trottle, or throttle linkage, control.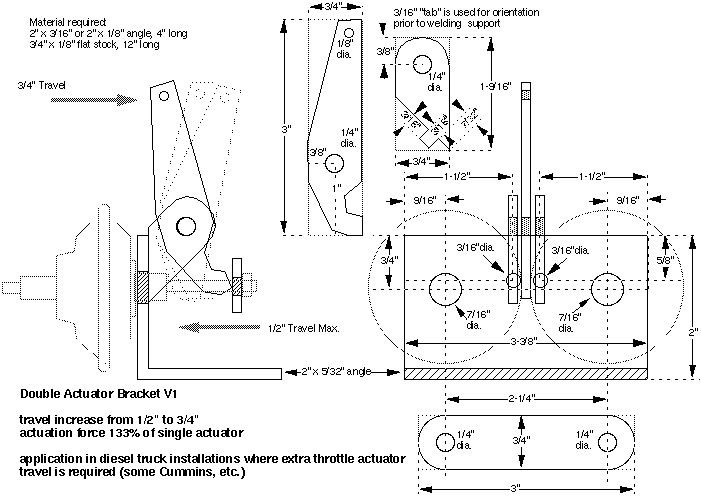 ---
---

ZENA™ is a trademark owned by ZENA, Inc. for its welding systems and related products.
US & Foreign Patents Pending
© Copyright 2002 by ZENA, Incorporated. All rights reserved.
[an error occurred while processing this directive]